Machine learning and AI are everywhere and are all the rage these days. Despite the fact that 77 percent of consumers actually utilize AI or machine learning services, only 33 percent of consumers think they do. WordPress websites are not an exception, since they have a number of WordPress plugins that apply Artificial Intelligence and machine learning technology.
Are you using WordPress site? Do you want to use artificial intelligence and machine learning technologies on your WordPress site?
Many WordPress plugins are using AI and machine learning to offer smarter features. There is a chance that you might already be using one of these plugins on your site.
In this article, we will share some of the best WordPress plugins that use artificial intelligence and machine learning. The right plugins that utilize artificial intelligence for your WordPress site can make all the difference in the performance of your blog.
What is Artificial Intelligence?
Artificial intelligence (AI) is intelligence – perceiving, synthesizing, and infering information – demonstrated by machines, as opposed to intelligence displayed by animals and humans.
Example tasks in which this is done include speech recognition, computer vision, translation between (natural) languages, as well as other mappings of inputs.
AI is defined as the theory and development of computer systems able to perform tasks that normally require human intelligence, such as visual perception, speech recognition, decision-making, and translation between languages.
AI applications include advanced web search engines (e.g., Google), recommendation systems (used by YouTube, Amazon and Netflix), understanding human speech (such as Siri and Alexa), self-driving cars (e.g., Tesla), automated decision-making and competing at the highest level in strategic game systems (such as chess and Go).
What is Machine Learning?
Machine learning (ML) is the subset of artificial intelligence (AI) that focuses on the use of data and algorithms in building systems that learn —or improve performance—based on the data they consume.
Today, machine learning is at work all around us. When we interact with banks, shop online, or use social media, machine learning algorithms come into play to make our experience efficient, smooth, and secure.
Machine learning and the technology around it are developing rapidly, and we're just beginning to scratch the surface of its capabilities.
Helpful Content: Detect AI-Generated content with this Best AI Content Detection Tools
10 WordPress Plugins Using Artificial Intelligence and Machine Learning
1. WordLift
WordLift helps in improving the SEO of your website by focusing on web-based services. It does so by improving the content with the help of knowledge graphs. 
The idea behind WordLift is to use AI to process human language in order to make content better. It strives to better understand and provide the kind of information people are looking for and also improve content for search engines.
WordLift automatically interprets SEO tips to make your content more search engine friendly. It provides information based on other articles and creates a knowledge graph that gets better the more content you have on your site.  
It allows you to enrich the content of your website by generating a relevant vocabulary of entities that is much easier for Google to interpret and, in this way, you can improve your SEO and increase your audience.
2. Akismet
Akismet is one of the only two plugins that come pre-installed on every WordPress website. It uses artificial intelligence and machine learning to detect spam comments. There's nothing worse than having your comment section filled with adverts for products and services you don't want to endorse.
This plugin is used by millions of websites, Akismet has improved over the years to detect almost all spam submitted by bots. It can also detect spam comments manually submitted by actual human users by learning from their mistakes and recognizing patterns across millions of websites.
Akismet is a service that filters spam from comments, trackbacks, and contact form messages. The filter works by combining information about spam captured on all participating sites, and then using those spam rules to block future spam.
3. Quttera Web Malware Scanner
Quttera is a malware scanner with a twist and can run malware scans for trojans, backdoors, worms, viruses, spyware, code injections and other digital pests.
It scans the malware from virus, trojan or another spyware with the help of cloud technology and uses AI and machine learning techniques to achieve and the detect false positives and improve scan results based on usage.
Thus preventing your site from hacking by providing some special remedy steps. Remember that Quttera is a tool to check for website infections, not to prevent them.
4. Google Language Translator
Do you want people from all over the world to be able to read your website without having to create sites in multiple languages?  Google Language Translator lets your users easily translate your website content without creating a multilingual WordPress site.
 GTranslate uses the technique for making the WordPress site available in different languages so that most users feel comfortable to get easily connected with the site.
Google Translate uses highly advanced artificial intelligence and machine learning algorithm to gradually improve its translations, however it is still not 100% accurate. In some circumstances, the language will sound awkward.
A number of WordPress authors have discovered that stating the content was translated by an app can lower bounce rates.
5. After The Deadline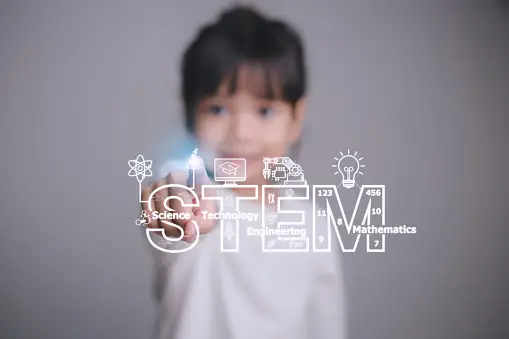 After the Deadline provides AI-driven contextual spellcheck. It doesn't just find writing errors but also offers smart suggestions to improve your language.
The AI-driven plugin learns from previous mistakes, making it more accurate than conventional spellcheck and will offer you smart suggestions on how to improve your language and create more engaging content on a micro level.
After the Deadline will detect style errors, cliches, misused words, biased language, and more.
This plugin is part of Jetpack. Once installed, simply switch it on in the WordPress editor. When you do, the plugin will show spelling errors in red, grammar mistakes in green and style suggestions with blue underlining.
6. MyCurator Content Curation
MyCurator is a cloud-based content curation service. It allows you to add an artificial intelligence-powered content aggregator, which shows content relevant to your selected topics and improves results by learning from what you add or vote on.
You can create a curated content section on your website by fetching the best bits of content relevant to your audience. You can add any article you like to your website with an excerpt and a link back to the source.
The MyCurator Content Curation plugin allows you to classify your own content and content from external sources that you consider relevant (URLs, RSS, Twitter Google Ads) and help you write your new articles.
7. WatsonFinds
WatsonFinds is also a content improvement plugin build using machine learning techniques. It interprets your content and provides you information about what emotions your content can invoke in your audience.
WatsonFinds was developed by IBM in order to analyze the emotional impact of content. If you think your content falls flat with its readers, this is a brilliant way to find out how you can increase engagement and resonance.
The plugin works through your WordPress post editor interface and gives your content an emotional score based on the words you choose and other contextual factors.
This gives you insights about the emotions your content may evoke in your audience: joy, anger, sadness, disgust or fear. This helps in making your content better and solve the purpose of generating traffic.
8. Live Chat 24/7 Automated Bot
Live Chat- 24/7 is a plugin that provides AI supported virtual chat assistance to your website. This bot chats with a user for guiding them through the websites, providing handy tips about your products and services and answer user's queries. 
It provides a machine learning chatbot that can act on its own as a customer support agent. The bot automatically builds a knowledge base and connects questions to answers. Plus, the bot observes your communication with clients and uses that to improve over time.
As one of the best chatbots for WordPress, Live Chat 24/7 will automatically build a knowledge base to connect questions and answers. Your company will be able to communicate with clients online 24/7 as a result.
Because of its AI components, it learns from actual interactions you have with consumers using the service rather than just repeating pre-written phrases. One of the most intelligent and practical chatbots for WordPress.
9. WebsiteVoice
WebsiteVoice is a free WordPress plugin that converts your text content into high-quality audio. This helps improve user engagement and save time for users to listen to your articles while they're busy with other routine work.
The WebsiteVoice plugin adds a widget to your website so that posts or any other piece of text can be read out loud.
 10.  WooCommerce Darwin Pricing Integration
Woo Commerce Darwin Pricing Integration is a WooCommerce plugin used to provide discounts on coupon boxes. These coupon boxes are created using integration of Artificial Intelligence with a Pricing software.
Have you noticed that some of your discounts perform better in certain locations? Darwin Pricing aims to optimize your discounts by monitoring your competition in real-time and use artificial intelligence to deliver geo-targeted sales campaigns.
This kind of plugins is used in E-commerce websites for making better sales performance, optimal discounts, and consumer price indexing. The WooCommerce Darwin Pricing Integration plugin allows for you to integrate this with your WooCommerce store.
Instead of targeting customers with a one-size-fits-all approach, you're able to segment them based on how they'll perceive discounts and product offerings.
Impact of Artificial Intelligence on your WordPress
No longer limited to research and science fiction, artificial intelligence has charted its way into almost every industrial sector.
Many examples depict the presence of AI in our daily lives—smart home devices, movie and music recommendation services, automated weather forecasts, and most recently, self-driven cars.
AI is effectively taking over every task to make it more efficient, thus helping people to keep up with the increasing pace of life.
While the earliest instances of AI date back to the early 1940s with the invention of the programmable digital computer, development in the field has since expanded to a variety of new possibilities.
So much so, that enrolling in an artificial intelligence course can now open up unexplored pathways for anyone who wishes to partake in up-and-coming innovations.
Web development, for instance, is now increasingly employing AI in the form of plug-ins and gadgets to make the user experience more animated and engaging.
WordPress, one of the major web development and blogging platforms, is now using AI in many productive ways that not only improve the overall outlook but also assists in site management.
Don't Miss: Best Artificial Intelligence WordPress Themes
Wrapping Up On WordPress Plugins Using Artificial Intelligence and Machine Learning
Machine learning and artificial intelligence will keep encroaching on our lives. As we've seen above, it's a quickly developing field of technology that has already made its way into the WordPress community.
Machine learning is being used by an increasing number of plugins to enhance their functionality and provide previously unavailable services. Applications range from automatic support, discounts, and image recognition to language processing, content curation, and emotional analysis.
The right plugins that utilize artificial intelligence and Machine Learning for your WordPress site can make all the difference in the performance of your site. 
The majority of the plugins on the list are either new or experimental. It will be interesting to watch what future developments in artificial intelligence may bring to other applications.