Want to become an AI Engineer? Check out this detailed AI Engineer salary guide to understand how much you can make as an AI engineer based on various factors- experience level, companies, and location.
What comes to mind when you think about artificial intelligence (AI)? Autonomous vehicles? humans-like robots? What about robot pets? We already engage with AI breakthroughs on a daily basis, despite the fact that the word "AI" may conjure up future images in some people's minds. Consider virtual travel agents and chatbots.
Additionally, the AI industry will only expand; in fact, it is predicted that by 2030, the worldwide artificial intelligence market will reach $15.7 trillion
As a result, opportunities for AI engineers across industries will increase steadily. AI engineers can work on a wide variety of topics, including disease mapping, gaming, cybersecurity, translation, and linguistics.
According to the U.S. Bureau of Labor Statistics, the employment of computer and information research scientists will grow by 21 per cent between 2021 and 2031.
AI engineering is now seen as one of the most lucrative careers in the world and all the top-tier companies are scrambling to hire the best talent with the right skill set. Then there is the rather high AI engineer salary scale that has galvanized interest in the field. 
Since AI Engineers work with some of the most cutting-edge technology and take on a lot of responsibility, they're generally some of the highest-paid engineers. Of course, these salaries vary by a number of factors.
In this article, you'll learn how much an AI engineer earns. We'll break it down by experience, industry, and location, with tips for boosting your salary.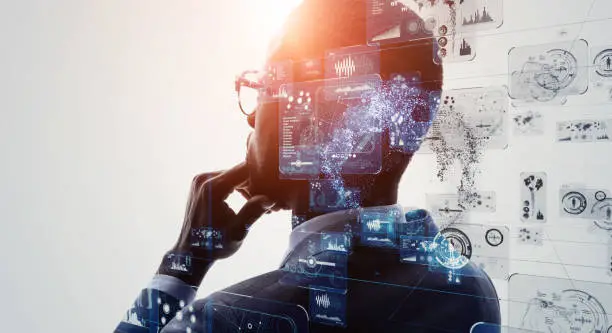 Who is an AI Engineer?
An artificial intelligence engineer is an individual who works with traditional machine learning techniques like natural language processing and neural networks to build models that power AI–based applications.
An artificial intelligence engineer develops, implements, tests and maintains an organization's AI applications and systems. This requires not only a deep working knowledge of the artificial intelligence space, but also programming and statistics.
Artificial intelligence engineers are in charge of developing intelligent algorithms capable of learning, analyzing and predicting future events, turning those algorithms into AI models and systems, and then testing and maintaining them.
We encounter the work of AI engineers every time we use Netflix, Spotify or YouTube, when machine learning customizes suggestions based on past behavior.
Or when we're able to have productive conversations with a chatbot or AI voice assistant. AI engineers develop a lot of company-facing products as well, helping them increase their efficiency and profits, cut costs and make more informed business decisions.
What Does an AI Engineer Do?
AI Engineers develop new applications and systems to:
Enhance the performance and efficiency of business processes
Help the business make better decisions
Lower costs
Increase revenue and profits
Simply put, they use software engineering and data science to streamline a business with automation.
Many of an A.I. Engineer's tasks overlap with those of a Machine Learning Engineer. Some of the responsibilities of an A.I. Engineer include:
Coordinating with business leaders and software development teams to determine what business processes can be improved by using A.I.
Creating and maintaining the A.I. development process and the infrastructure that it runs on.
Applying machine learning techniques for image recognition.
Applying natural language processing techniques to text and voice transcripts to pull insights and analytics from this data.
Building and maintaining chatbots that interact with customers.
Developing AI-driven solutions that mimic human behavior to accomplish repetitive tasks currently done by people.
Building, training, and perfecting machine learning models.
Simplifying the machine learning process so that other business applications can interact with them using APIs.
Building recommendation engines for shopping sites, streaming services, and other applications.
Developing data pipelines that streamline the process of transforming raw data into the structured data necessary for A.I. processes.
Helpful Content: Azure AI Engineer Salary in 2023: US, UK, India and More
Best Countries for Artificial Intelligence Jobs
The top 7 countries with the best opportunities for Artificial Intelligence (AI) Expert are:
United States (US)
Europe
India
Germany
Canada
United Kingdom (UK) 
China.
An AI Engineer can work in a variety of roles. The market demand for an AI engineer's particular job profile determines how much they are paid. ML engineers currently command a higher salary than other AI engineers due to their increased demand.
Similar to this, businesses will pay more to employees with more experience in artificial intelligence. Without a Master's degree, it is possible to become an AI engineer, but in order to be competitive in the rapidly changing field of AI engineering, it is crucial that you continue to update and expand your skill set.
AI Engineers Salaries Across the World
AI Engineer salaries vary based on experience and the job location, and also, the compensation may vary from one organization to the other for the same role. We will cover the salaries offered by some of the market giants and then continue to cover these details based on the countries and experience levels. 
AI Engineer Salary – By Location
 Being able to work remotely has given professionals in almost every industry a lot of flexibility in terms of where they live and the roles they can apply for. And since AI engineering is a field that's particularly well-suited for remote work, it's very likely that you'll be able to enjoy this flexibility too.
Even if you work remotely, location-based factors can still affect your salary.
AI Engineer Salary in US
The U.S. is one of the best places to build a career as an AI engineer. According to ZipRecruiter, the average AI engineer salary in the U.S. is around $156,648 per year, with annual salaries ranging from $79,500 to $266,500.
The highest-paying cities for AI engineers in the U.S. are Green River in Wyoming, Atkinson, Nebraska, and Santa Clara in California.​​
Following Lakes, San Francisco comes in at $195,425 per year, and Los Angeles and Washington, D.C. are two other major cities listed in the top 10 highest-paying U.S. cities for AI Engineer jobs.
If you want to live on the coast, AI Engineers in Bridgeport, Connecticut make an average of $185,610 per year, which is the tenth highest-paying U.S. city.
As far as low-paying areas go, North Carolina and Missouri are the two lowest-paying states in the U.S. for AI Engineers, with average annual salaries of $120,364 and $129,278, respectively.
AI Engineer Salary in UK
In the U.K., AI engineers can earn an average base pay of £49,991 annually, according to Glassdoor. London, Manchester, and Cambridge are the best cities for AI engineer jobs in the United Kingdom.
AI Engineer Salary in Europe
Nearly every country across Europe is facing a talent shortage, particularly when it comes to AI engineers.
They are in high demand across major cities like Berlin, London, Paris, Amsterdam, and Stockholm.
AI Engineer Salary in Germany
In Germany, AI engineers can earn an average base pay of €64,000, annually. 
AI Engineer Salary in India
The entry-level annual average AI engineer salary in India is around 8 lakhs, which is significantly higher than the average salary of any other engineering graduate. At high-level positions, the AI engineer salary can be as high as 50 lakhs.
AI Engineer Salary in Canada
In Canada, AI engineers can make over CAD101,385 on average annually. Salaries may range from CAD 73,000 to 140,000. Vancouver, Toronto, and Montreal are the best cities for AI engineers here. 
AI Engineer Salary in Australia
In Australia, the average base salary for AI engineers is AUD 152,000. The cities with the highest pay for AI engineers are Melbourne and Sydney.
AI Engineer Salary in Singapore
The average annual AI engineer salary in Singapore is SG$5,000, with salaries ranging from SG$3,740 to 6,470.
AI Engineer Salary in Malaysia
The average monthly income for an artificial intelligence engineer in Malaysia is MYR 4,000, with the highest being MYR 5,900 and the lowest being MYR 3,240.
AI Engineer Salary – By Experience
The initial salary for an ArtificiaI Intelligence Engineer is unquestionably higher than that of other entry-level IT positions like software engineer, software developer, etc.
The salary of an AI engineer differs from that of an AI research engineer or an AI machine learning engineer in the field of artificial intelligence.
There is a significant discrepancy between the starting income and senior level salary for AI engineers.
The average income for an AI engineer in the United States is $119,297, but it can range from $78,000 to $150,000 or more, according to Glassdoor.
In every professional role, salaries tend to increase with experience, and this is because the skill set expands with real-world experience in the role.
Here's how experience can impact your AI engineer salary, according to Glassdoor:
2 to 4 years (AI Engineer or Senior AI Engineer): $137,368
5 to 7 years (Lead AI Engineer): $139,246
8+ years (Principal Machine Learning Engineer): $148,879
8+ years (Director of Machine Learning): $153,183
8+ years (Vice President of Machine Learning): $172,715
AI Engineer Salary – By Company
| | |
| --- | --- |
| Name of the Company | Salary (In USD per annum) |
| Google | 91,485 – 1,36,520 |
| Microsoft | 94,000- 180,000 |
| Facebook | 1,63,793 |
| Tesla  | $219,122 |
| Ford | 82,000 – 140,000 |
| IBM | 138,000 |
| Uber | 149,590 |
| KPMG | 167,448 |
| Amazon | 127,602 – 161,232 |
| Intel  | 114,121 |
| Palo Alto  | 1,45,182 |
| Nvidia | 171,078 |
| Autodesk Cloud | 121,981 |
The above table includes a list of the top companies offering multiple roles in the field of AI.
Helpful Content: The Future of AI: How Artificial Intelligence Will Change the World
AI Engineer Salaries by Industry
Not every industry requires AI engineers, but for those that do, such as tech, finance, health care, and retail, AI engineer salaries can vary widely. Typically, salary ranges reflect the respective industries.
For example, technology and finance companies tend to pay well across the board, so AI engineers who work for these industries will likely have salaries that are higher than average.
Top AI Jobs 
There are a number of exciting and in-demand jobs in the field of artificial intelligence (AI). Here are some of the top AI jobs that you may want to consider:
1. Machine Learning Engineer
As a machine learning engineer, you will be responsible for developing and implementing algorithms that enable computers to learn from data. An ML engineer typically works as part of a larger data science team and will communicate with data scientists, administrators, data analysts, data engineers and data architects.
They may also communicate with people outside of their teams, such as with IT, software development, and sales or web development teams, depending on the organization's size.
2. Data Scientist
Data scientists use their expertise in statistics, mathematics, and computer science to analyze complex data sets.
Data scientists are analytical experts who utilize their skills in both technology and social science to find trends and manage data.
They use industry knowledge, contextual understanding, skepticism of existing assumptions – to uncover solutions to business challenges.
3. Artificial Intelligence Researcher
As an AI researcher, you will be responsible for investigating and developing new artificial intelligence algorithms and applications. This includes conducting research, writing papers, and presenting your findings at conferences.
4. Business Intelligence Developer
A business intelligence developer is an engineer who uses business intelligence software to interpret and display data for an organization.
They creating and updating BI solutions, design technical queries, develop exact search requests, translate data into simple business terms and formats for use in other departments, work with business analysts and other developers to curate data and also document processes for future use.
5. Software Engineer
Software engineers develop the software that enables computers to function. This includes creating algorithms, testing code, and debugging programs. Software engineers also analyze user needs, provide consultation services to discuss design elements, and coordinate software installation.
6. Systems Engineer
Systems engineers design and oversee the implementation of complex systems. This includes planning and coordinating system development, ensuring compatibility between components, and troubleshooting issues.
7. Hardware Engineer
Hardware engineers design and oversee the manufacture of computer hardware components. This includes circuit boards, processors, and memory devices.
8. Network Engineer
Network engineers design and implement computer networks. This includes configuring networking equipment, developing network architectures, and troubleshooting network problems.
9. Database Administrator
Database administrators maintain databases and ensure that data is stored securely and efficiently. This includes designing database structures, implementing security measures, and backing up data.
10. Information Security Analyst
Information security analysts plan and implement security measures to protect computer networks and systems. This includes researching security threats, assessing risks, and developing countermeasures.
11. User Experience Designer
User experience designers create user interfaces that are both effective and efficient. This includes developing navigation schemes, designing graphical elements, and testing prototypes.
These are just a few of the many exciting and in-demand jobs in the field of artificial intelligence. With the right skills and experience, you can find a position that matches your interests and abilities.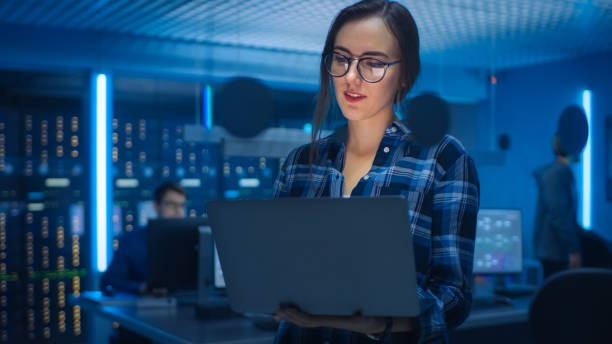 Top Companies Hiring for AI
AI is not only changing the commercial landscape, but it is also creating new chances in the hiring industry. The top employers and recruiters for AI positions are listed below:
Google: One of the tech giants leading the charge in AI development, Google is also one of the top employers looking for talent in this field. The company is looking for candidates with experience in machine learning, natural language processing, and deep learning. You can also read more on Google AI Engineer Salary
IBM: Another tech giant, IBM has been at the forefront of AI development for many years. The company is now looking to expand its AI team and is seeking candidates with experience in data science, machine learning, and deep learning.
Facebook: The social media giant is also looking to get into the AI game and is seeking candidates with experience in machine learning and artificial intelligence.
Amazon: The e-commerce juggernaut is also looking to join the AI race and is hiring for roles in machine learning and artificial intelligence. You can also read more on Amazon AI Engineer Salary
Apple: The Cupertino-based tech giant is also looking to hire for AI roles, specifically in the field of machine learning.
These are just some of the top companies and recruiters who are hiring for AI roles. If you have the right skills and experience, don't hesitate to apply!
Trending: Top Artificial Intelligence companies in the UK
Tips for Becoming a Successful AI Engineer
Learn the technical skills required
Find a mentor to help narrow your interests
Learn through experience
Tips for Boost an AI Engineer Salary
Here are a few ways you can boost your earning potential:
You can obtain an edge in the AI market with adequate technical expertise and skills combined with domain knowledge, communication abilities, and analytical skills.
While it's not necessary at all to have a master's degree to land an AI engineer role (or work your way up to one), approximately 17 percent of AI engineers or specialists have their master's. That's compared to 63 percent who have a bachelor's degree. A master's degree can help you negotiate a higher salary because you'll have a solid credential and expertise to back up your work experience.
In the field of AI and machine learning, there is always more to learn. Keeping up with technical skills, especially updated tools and systems, as well as expanding your repertoire of algorithm and modeling techniques, can help you earn more. Drilling down into a particular industry can also boost your salary.
One of the most common mistakes job seekers make is not negotiating, or not negotiating their full earning potential. According to Forbes, 70 percent of managers expect negotiation when they make a job offer but don't state that the offer is flexible. If you choose not to negotiate, that wage gap can increase over time and keep you from reaching your full earning potential.
Gain expertise in new, in-demand technologies through courses that help you widen and deepen your knowledge. It will go a long way in giving your employability a significant boost.
Frequently Asked Questions on AI Engineer Salary
Is an AI engineer a data engineer or scientist? 
You may be wondering how the role of an AI engineer differs from that of a data engineer or a data scientist. While all three roles work together within a business, they do differ in several ways: 
Data engineers write programs to extract data from sources and transform it so that it can be manipulated and analyzed. They also optimize and maintain data pipelines.  
Data scientists build machine learning models meant to support business decision making. They are often looking at the business from a higher strategic point than an AI engineer typically would.
What are the required skills for an A.I. Engineer?
A.I. is a broad field, and an A.I. Engineer requires both the skills of a Software Engineer and those of a Data Scientist. It may even help to know mathematics and statistics.
An A.I. Engineer definitely needs to know at least one programming language and will usually end up learning multiple during their career.
Many of the tools that A.I. Engineers use to make their job easier will require knowledge of Python, R, or Java.
To build and work with machine learning models, an A.I. Engineer will also need to know the fundamentals of various machine learning frameworks, like TensorFlow, Theano, PyTorch, and Caffe. They'll also need to know how to turn raw data into the features that machine learning models use.
Additionally, an A.I. Engineer must have experience with a variety of machine learning model types and what type of jobs they work best for. These types include:
Neural networks
Recurrent neural networks
K-nearest neighbors algorithms
General adversarial networks
Supervised learning
Unsupervised learning
Random forests
Reinforcement learning
To actually create new models and understand how they work, an A.I. expert may have to know linear algebra, probability, and statistics instead of using pre-built models.
These topics help you understand hidden Markov models, Naive Bayes, Gaussian mixture models, and linear discriminant analysis — the techniques used in machine learning.
Data is also a vital part of an A.I. Engineer's job. A lot of that data is stored in relational database management systems, so having a basic knowledge of SQL, the language of databases, comes in handy.
Still, some of this data will be stored in unstructured or semi-structured data stores — so knowing big data technologies like Apache Spark, Apache Hadoop, Cassandra, and MongoDB is a big plus.
A.I. Engineers require more than technical skills, though. They must also:
Be meticulous and detail-oriented because small inconsistencies in data can cause big discrepancies in machine learning models.
Have excellent communication skills because many of the people they work with won't understand much of what they do. They'll have to explain the results of their tasks in a way that anyone can understand.
Be good at big-picture thinking so they can understand business needs and build A.I. systems that benefit the company.
Similarly, analytical, team-building, critical thinking, and problem-solving skills are essential.
What does it take to become an AI engineer?
Becoming an AI engineer requires at least a bachelor's degree in computer engineering, software engineering, computer science, or a related field.
Many employers prefer candidates with a master's degree in software engineering or a comparable discipline. 
AI engineers need advanced programming abilities plus a solid understanding of machine learning, statistics and mathematics, and data science. 
Coursework and practical requirements during a degree set the foundation for the workforce.
Experience working in software development, data analysis, and business is vital to an AI engineer. Project management experience and industry certifications may help you on your career path.
Are AI Engineers in Demand?
AI Engineers are in great demand as there are over 50 thousands job openings in the US. Moreover, artificial intelligence engineers will continue to be in demand in the coming years, considering the rising demand for Artificial Intelligence (AI) and Machine Learning.
Don't Miss: Highest Paying AI Companies
Wrapping Up On AI Engineer Salary
AI engineer salaries will keep rising as industries like tech, financial services, and medical research turn to artificial intelligence. As more global brands like Google and Nvidia dive deeper into Artificial Intelligence (AI), the demand and the salaries for AI engineers will only go upwards in 2023 and the decades to follow.
Even government agencies in many developed and developing nations will open up AI engineer positions as they realize the enormous impact AI can have on the defense and governance sector.