Using this best fitness apps that use AI and machine learning models help improve overall health and wellness, maintaining a healthy weight. Increasing muscle strength and endurance, and reducing stress.
In the last two decades, artificial intelligence (AI) has transformed the way in which we consume and analyse fitness and wellness.
Artificial intelligence has revolutionised our lives in various ways such as the area of fitness and physical wellbeing.
Technologies previously available to gyms and personal trainers are now available on smartphones. AI even enables exercise and fitness classes that require no person-to-person interaction.
Artificial intelligence is becoming more common in the fitness and gym industries. The technology can play an important role in increasing workout efficiency, lowering the risk of injury, and assisting beginners in learning proper exercise form.
Using Artificial Intelligence to track fitness metrics can provide more accurate results, lower your risk of injury, and increase workout efficiency.
There are several apps on the market that can assist you, but they are inefficient. Artificial intelligence fitness apps are the most recent technology that can assist you in this.
What Is Artificial Intelligence (AI)?
Artificial intelligence (AI) refers to the simulation of human intelligence in machines that are programmed to think like humans and mimic their actions. The term may also be applied to any machine that exhibits traits associated with a human mind such as learning and problem-solving.
These intelligent machines can be trained to perform a variety of tasks, such as recognizing patterns and solving problems.
The Ultimate goal of AI research is to create systems that can perform tasks that currently require human intelligence, such as learning, problem solving, and decision making.
Helpful Suggestion: Pros and Cons of Artificial Intelligence in Healthcare
10 Best Fitness Apps That Use AI and Machine Learning Models
1. FitnessAI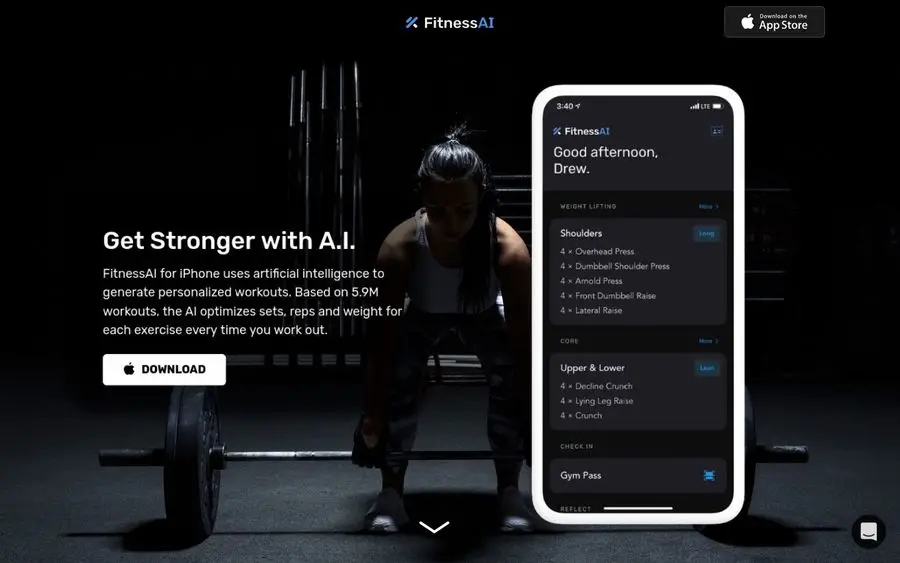 FitnessAI is an app that uses artificial intelligence to develop personalized training programs for each user. This app began as a gym-only app, but it recently shifted gears to accommodate the growing demand for at-home exercise.
Launched in April 2019, Fitness AI appeared to come out of nowhere and claim a rightful spot as a legitimate workout logger and planner.
Only available on iOS, the app was created by Jake Mor and was an enhancement from an app he made previously called Lift Log.
Fitness AI used over 5 million workouts from Lift Log's database to help create a unique algorithm that could help create an effective workout structure for users.
Although it's a relatively new app, it's quickly gained a lot of very positive reviews and feedback, suggesting the way it provides recommendations is useful.
Over three years, 10 million sets, repetitions, and weights were collected from over 30k expert weight lifters and gym visitors.
The app is said to contain one of the world's largest weightlifting databases and promises to outperform any human personal trainer.
2. Aaptiv
Aaptiv is a one-of-a-kind fitness app that combines audio lead workouts and motivating music with an algorithm that creates a personalised workout program. It currently boasts over 200,000 users since its founding in 2016.
Aaptiv offers both audio and video workouts to engage you while you make your way through each sweat session. The app provides unlimited access to thousands of workouts including strength training, yoga, indoor cycling, elliptical and treadmill workouts.
Aaptiv is a great exercise app that allows you to get good workouts quickly and easily. The vast amount of workouts available increases the likelihood that you'll find something that suits you, and Aaptiv's audio-focused format enables you to exercise anywhere, at any time.
Whether your goal is to lose weight, run farther or faster, or simply stay fit, the Aaptiv app offers a personalized approach to fitness.
The app meets you at your current fitness level and plans your workouts based on your fitness goals, what type of workouts you prefer, and the exercise equipment to which you have access.
For exercises that you may not be familiar with, the app includes video demonstrations on how to perform them. Although Aaptiv plans workouts based on your fitness level and preferences, you can also browse the app's library of workouts, which you can do at home, outdoors, or at your local gym.
Here are the workout types you can choose from on the app:
treadmill
stretching
strength training
stair climber
outdoor running
yoga
elliptical
indoor cycling
Pilates
barre
meditation
Aaptiv also offers specialty workout regimens for those who want to train for a marathon, stay active during pregnancy, or incorporate suspension training using the TRX system, also known as Total Body Resistance Exercises.
While you're not assigned a specific trainer per se, you can choose workouts from your personalized plan led by a trainer who you find better suits your personality or preferences.
The app allows you to track workout-related statistics like duration, frequency, and miles run over the course of a week, while allowing you to compare trends by week, month, and all-time. It also tracks calories burned, but this number is an estimation and may be inaccurate.
3. Fitbod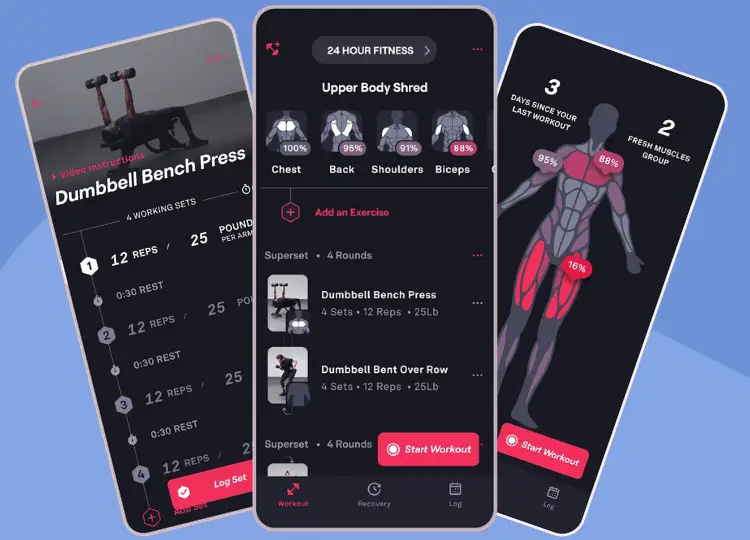 Coming up with an effective fitness plan is not easy and is one reason people worldwide pay a lot of money to have personal trainers and coaches guide them through the fitness jungle.
But, with Fitbod, things have changed dramatically. With a few clicks on your phone, you can set up the app and have it create custom workouts for you every day.
Moreover, this app tracks your previous performance, considers your preferences and goals, asks for your available fitness equipment (if any), and provides you with unique and effective workouts.
Fitbod is one of the best AI fitness apps that doesn't overcomplicate things and uses a very clean, intuitive design to map out workouts and exercises. Even if you're not very techy, it's an easy app to use.
Fitbod naturally takes recovery into consideration and ensures your muscles have time to recover and rebuild. Depending on what type of workouts you are following, the app will suggest how best to include recovery into the week.
Fitbod is much more sophisticated and considers numerous factors when putting together your workout program.
One fascinating thing is their AI-powered training algorithm, which understands your ability, past workouts, and available fitness equipment to create your personalized plan.
Fitbod also allows you to go in and edit your workouts once you have received them to add or remove exercises. The more you use the app and input data about your workouts, the more the algorithm can tweak the workouts for the future that will help you reach your goals.
Fitbod is great for anyone who perhaps can't afford a personal trainer but is looking for guidance and support when working out. It's ideal for anyone who is a beginner when it comes to strength training and doesn't have a particular routine they are following.
By using strength training programs, Fitbod can help achieve all sorts of aims, including; getting stronger, building muscle mass, toning muscles and weight loss.
People can often be surprised when strength training achieves weight loss, but the reality is, it's actually the ideal partner for any new diet or weight loss plan. Swapping fat for muscle is a key factor in your body's ability to lose weight.
4. Freeletics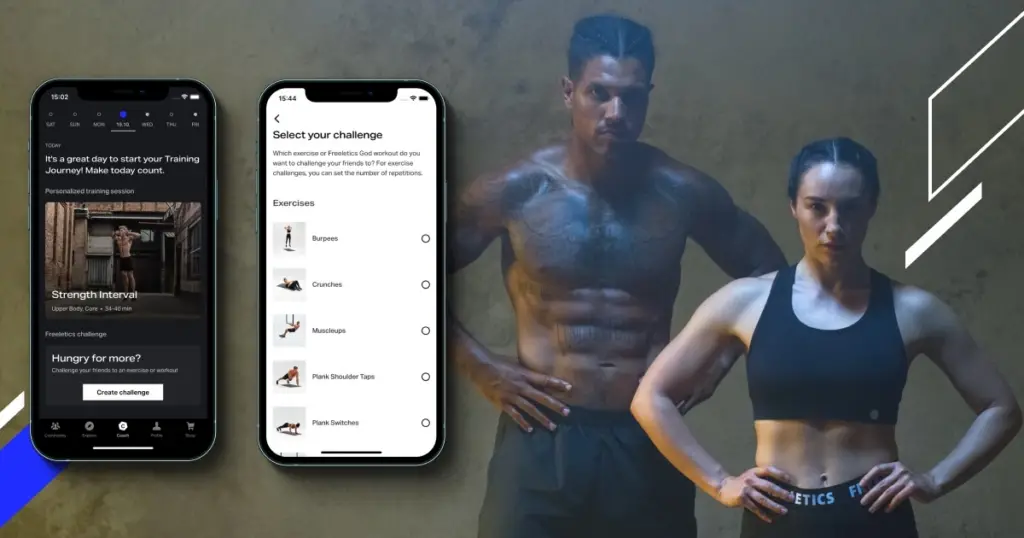 Freeletics is a fitness app that offers effective bodyweight workouts at home. The workouts are AI-driven, which means that the algorithm will adapt to your fitness level and develop a custom workout program with adjusted difficulty over time.
The app is great for users looking to get toned and increase their fitness durability. Currently, the Freeletics app has 2 apps – one dedicated to workouts and the other one is nutrition-based. Users can subscribe to both.
Freeletics is a workout app that is based on AI-powered adaptive coaching  created in 2013 by Joshua Cornelius, Andrej Matijczak and Mehmet Yilmaz in Germany.
So once you start training with the Freeletics, an AI coach will create your custom program, track your progress, and adjust it if needed. Freeletics uses a feedback loop to adapt the training program for your maximum results.
Freeletics will work out with you and adapt to your progress. If you're looking to develop and challenge your fitness level, this whole idea of growing and pushing will be highly suitable for you.
When first subscribing to Freeletics, the app gives you the option to take a physical test that will determine your overall fitness level. This will serve as a starting point for your custom program later on.
The test is sophisticated and precise enough to get you going. If the workout plan is too tough or easy at the beginning, you can easily modify it as you go along.
When starting out with Freeletics, the user will have to set a goal. Currently, there are 3 goals available:
Lose weight – will incorporate fat-burning exercises like HIIT, Tabata and interval-training. These are proven to be highly effective when it comes to burning fat;
Gain muscle – here you'll get resistance training to activate the muscles. It can be bodyweight-focused or incorporate weights;
Stay active – suitable for people who are looking to stay fit with regular exercise.
Majority of the workouts are HIIT-based, done at a maximum pace so you will work towards increasing your endurance.
The workout length also varies depending on how fast you're doing your reps. It can be anything from 30 minutes to an hour.
You can also choose how many days you want to train and note down if you have any physical limitations or if you want to incorporate sprints or runs into your training program.
Additionally, Freeletics has a single exercise interval feature where you can work on a single exercise like push-ups or squats and repeat it over and over again.
Example of this is doing 20 push-ups as fast as you can. It's a great way to add variety to your training for better results.
5. Vi Trainer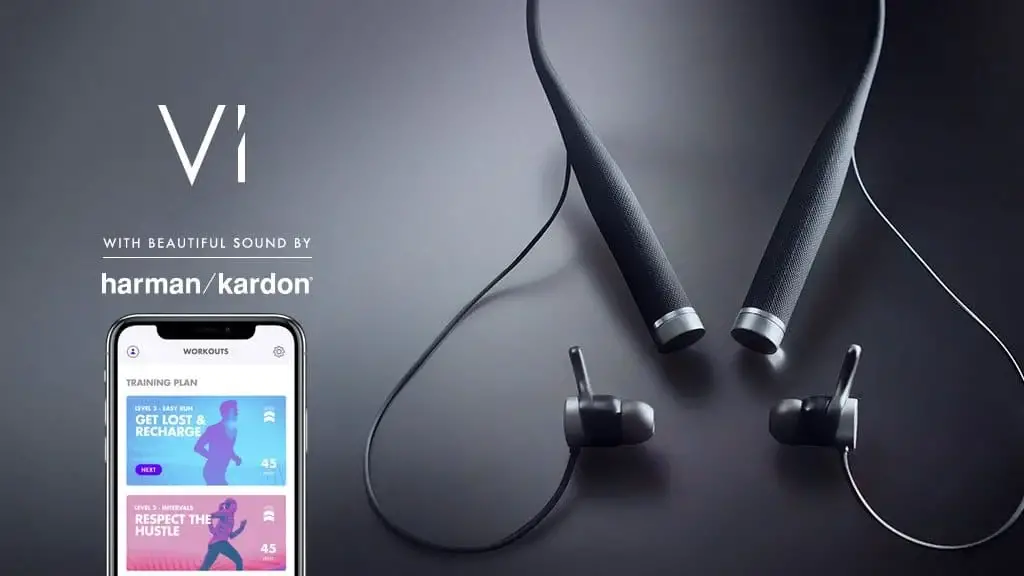 Vi Trainer is your own personal virtual running coach, that uses artificial intelligence to make you a stronger runner by motivating you to run more often with a focused and fully customized training plan that helps you reach your goals.
What makes Vi even better than a physical trainer is that she can coach you in real-time by constantly checking in on your heart-rate, speed and distance. When she notices you slacking off, she'll push you harder. This is how you get stronger.
Her training technique and plans will train you in a way that's fun while making sure you don't burn yourself out. Vi Trainer is an app, which means you'll need a smartphone to be able to start using it as well as some headphones (Vi talks to you whilst you run).
Once Vi Trainer is installed, Vi will ask some questions about you including things like your current fitness level, gender, age, and what your main goal is, run faster, further, etc.
When you start using the app, Vi will then begin coaching you towards your goals in real-time. Based on your performance and goals, she creates dynamic and fun workout experiences tailored to you. These workouts can be either be done outdoors or indoors on the treadmill.
Vi will begin guiding you toward your objectives in real-time as soon as you start using the app. It will generate dynamic and enjoyable training experiences personalized to you based on your performance.
Biosensing headphones are also included with the Vi Trainer. Like most Bluetooth headphones, Vi comes with a sizing kit of gel tips and fins so you can customize the earbud fit to your ears.
This part is important, because if the headphones don't fit properly, they won't be able to track your heart rate. Also included in the box are a small carrying case and a USB charger.
These headphones get up to eight hours of battery life on a single charge, which means you can squeeze in a few days of run-tracking or charge them at night if you're wearing them all day.
6. Whoop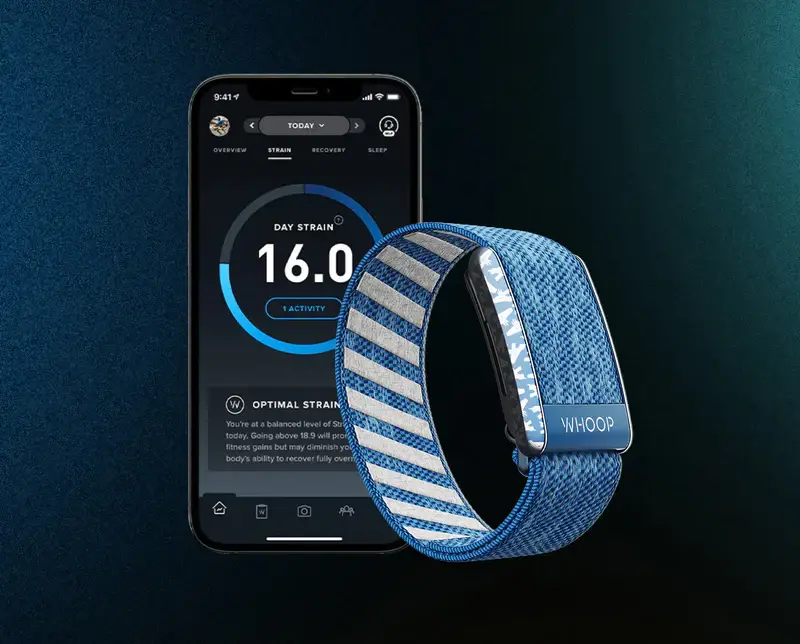 Unlike the current crop of fitness trackers from brands like Fitbit or Garmin, the Whoop has no screen or buttons. This design takes some getting used to. Anyone who wants smart watch apps or workout stats on their wrist won't like it. But for those interested in health and fitness tracking and nothing else, it might be a welcome break from 24/7 screens.
The Whoop is a hardcore fitness device that doesn't just track steps, gym sessions and calorie burn. Instead, it focuses on recovery. It aims to make sure you feel well-rested, so you're working at an optimal performance level next time you exercise – that way, you're more likely to avoid injury and over-exertion.
While it's easy to poke fun at Whoop, there's a reason it's stuck around for so long. Sure, it doesn't do much, but what it does do, it does well. That's true for the data insights it provides, as well as its design.
 The wearable can help you sleep better and recover faster. To replicate the sleep phases manually given by polysomnography professionals, Whoop's engineers employed training machine learning (ML) algorithms. This is how the app's automatic sleep-staging experience is created.
It can also predict performance pressure on the first day by comparing a user to others in the team, and due to AI, it can learn how they respond over time and assist them in getting back on their feet.  
The actual tracker is quite small, but that's not the innovative part. What's unique about Whoop is it can be worn in multiple ways. The default is either a wristband or bicep band. Both resemble a woven bracelet and are quite comfortable when you're wearing it. You barely notice you're wearing anything.
You'd think that since Whoop only tracks a handful of metrics, there'd be less to look at. Nope. The app may look slick, but there are a lot of graphs that you have to stare at to decipher your insights.
It's gotten slightly better since the last-gen device. There's now a Strain coach tab that spells out how much activity you should take on for optimal performance. Likewise, there's also a sleep coach that breaks down how much sleep you need to be your best self — or at least someone who can passably function. 
7. Tonal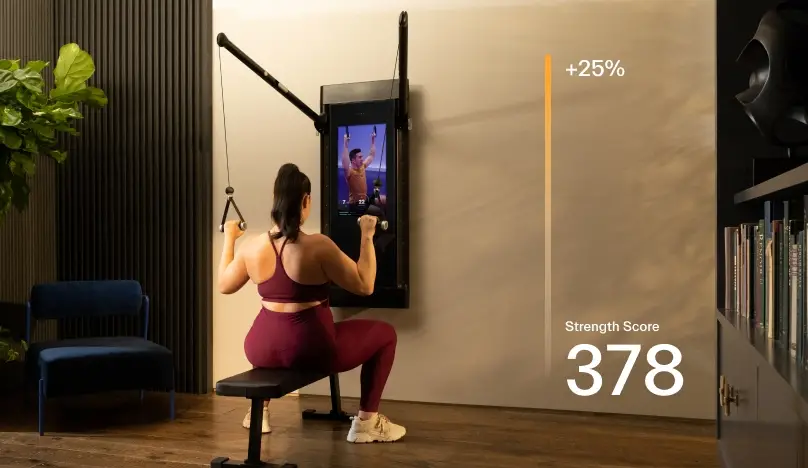 Tonal is a smart gym that offers challenging workouts in the privacy of your home.
The sleek, compact device attaches to your wall and features an interactive touch screen and 2 adjustable, electromagnetic pulleys, which provide up to 200 lbs. (90.7 kg) of resistance.
You can use the Tonal trainer to enhance athletic performance, build strength, or gain speed.
It's also useful if you want to lose weight, tone specific areas of your body, or simply maintain your current fitness level.
When you're ready to work out, simply turn on the device and select from over 170 instructor-led classes.
While you can use your own attachments, Tonal offers a Smart Accessories bundle, which includes the following items:
Smart Handles
a Smart Bar
a tricep rope
a weight bench
an exercise mat
a foam roller
The Smart Handles and Bar are unique in that they allow you to turn on and off the weight with just a press of a button — a feature that's particularly helpful for getting into and out of positions safely and easily.
The Tonal is a great fit for new or intermediate weight lifters. It also offers floor classes like barre, Pilates, and yoga, so the device isn't just for weightlifting.
Additionally, it's a convenient option for anyone who wants a home gym that doesn't take up tons of space or require lots of equipment.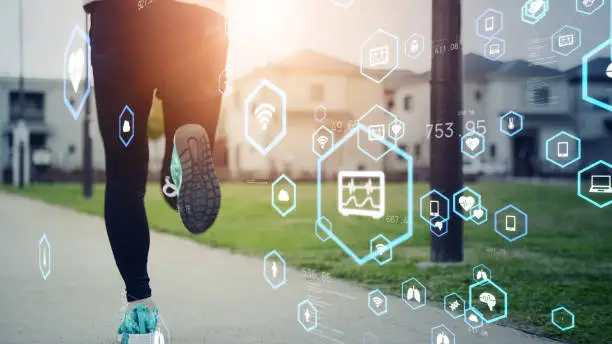 Frequently Asked Questions
How does AI Fitness Trainer App work?
An AI fitness trainer app is a computerized coach who can tell when you're working out and when you're not.
When you begin working out, this app will begin automatically recording your workout time, heart rate, calories burned, and so on.
You can then share the workout data with the community. This helps to keep you motivated and on track.
Why Choose AI Fitness App Over A Personal Trainner?
AI Fitness app is designed for those who want to maximize their results without devoting valuable time and energy to training sessions.
Personal trainning is the best option if you enjoy working out with your friends and making it a social activity. If you prefer to train with your friends and participate in sports, AI training is not for you.
Helpful Content: Best AI Smartwatches: Wearables For Android And iPhone
Wrapping Up On the Best Fitness Apps That Use AI and Machine Learning Models
This is a list of the best fitness apps that use Artificial Intelligence and machine learning models to increase your workout efficiency, lower the risk of injury, and assisting you in learning proper exercise form.
While a personal trainer will cost a fortune for a 24/7 service, an AI powered personal trainer offers endless possibilities for users to maximise their physical potential and improve well-being.
AI powered personal trainer use a series of algorithms and machine learning to recognise various human body joints. As a result, every posture could be analysed for users by pinpointing strengths and weaknesses to assist them to get improved body areas that need attention.
In your opinion, between using this AI fitness app and using a personal trainer which do you think is more effective.